England international Dele Alli has credited Tottenham Hotspur coach Mauricio Pochettino for his surge at the club. The youngster has had a phenomenal two years for club and country. He is still 21 years of age but he has been crucial to the Spurs' team.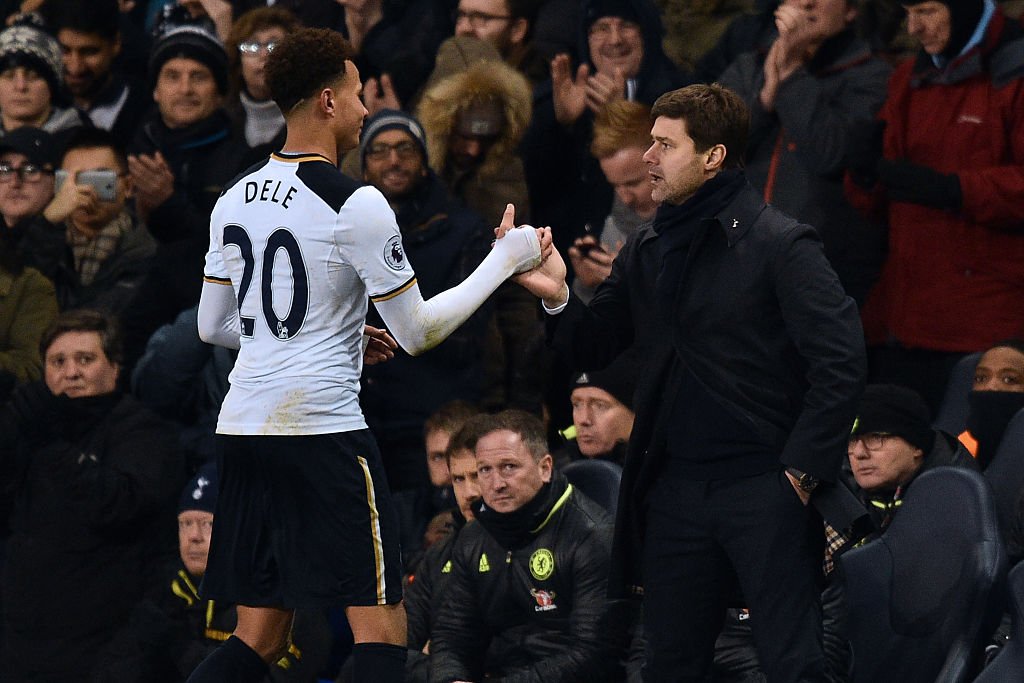 Alli had a slow start to the new season, after ending last season on a high. His form has picked up of recent so he is starting to make a mark in the Premier League and the Champions League. The player has credited Pochettino for a lot that has happened.

The manager has ensured unity and togetherness in the Tottenham ranks. That has surely helped them make the top three in recent years. Pochettino signed the young player from MK Dons in 2015, and has mentored and given him chances ever since. Alli is grateful to the coach for helping him with such surge in his career.
"He's massive to me, a big help with everything, every day in training and in everyday life he pushes you, making you a better person and player.
"He's a massive role in my career; we work together a lot, we speak a lot, and I think that is important for a young player, to know you have a manager you can trust and speak to."
Alli said the whole team trusts him and believe that his decisions are the best for everyone. Personally, Alli admits his struggles. He said it has been "a bit hit and miss at times" but that it has remained enjoyable. He revealed that his biggest challenge would be maintain top form at the highest level.
Spurs are in the top four in the league and despite the stiff competition they are likely to remain in the top four till the end. They are set to play West Brom this weekend while waiting to wrap up their top spot qualification from their group in the Champions League.