European heavyweights Paris Saint-Germain and Real Madrid have "regularly scouted" Leeds United star midfielder Kalvin Phillips, reports The Times. The mega-rich French side, and the La Liga leaders are two in the queue of suitors for the Whites international star, but are thought not to be in line to make a move this summer, unlike Premier League rivals West Ham and Aston Villa.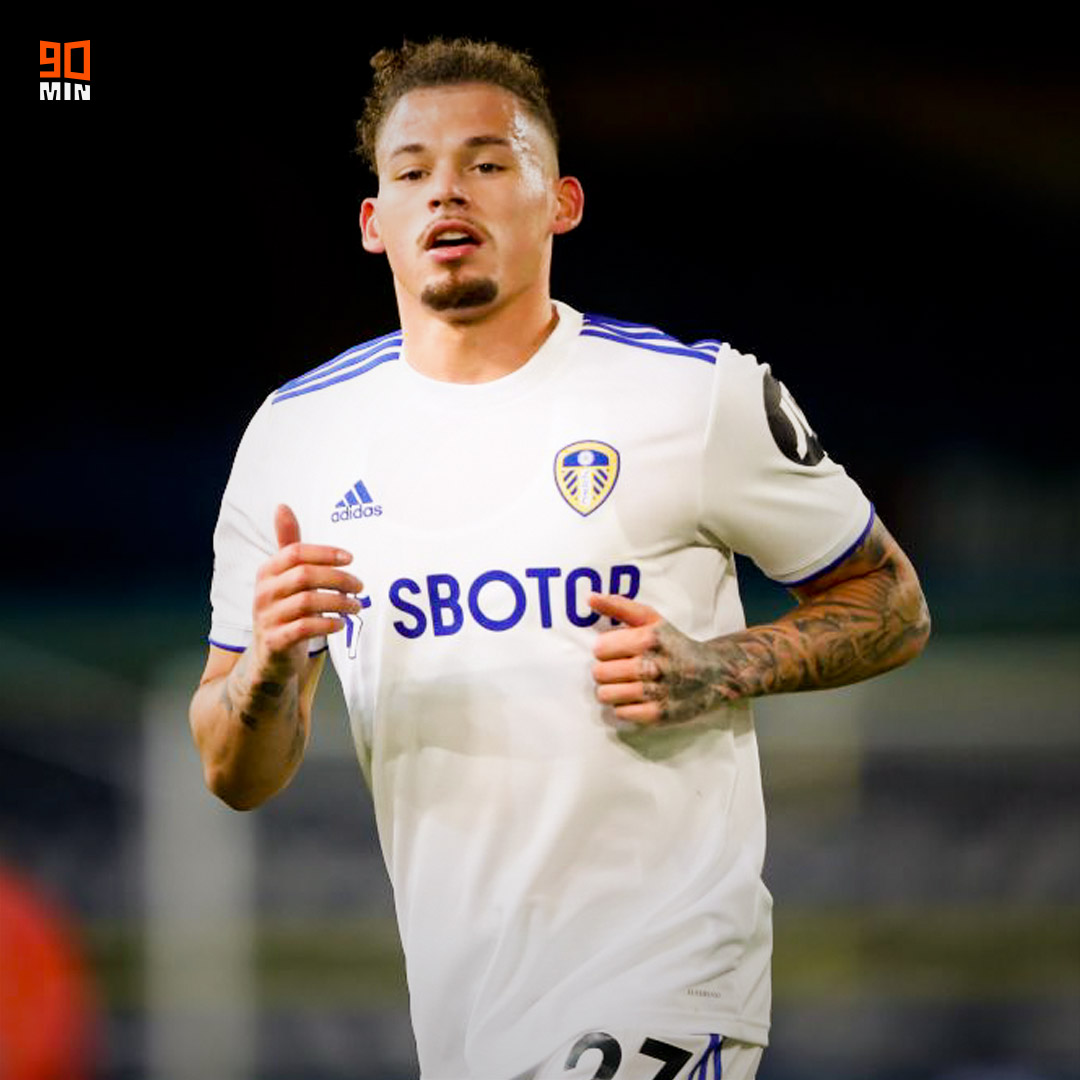 United are reportedly set to head off all interest with a new contract for the boyhood Leeds fan, who appears to prefer to stay at Elland Road.
The Times report says that Paris Saint-Germain and Real Madrid have also regularly scouted the defensive midfielder, who has been restricted to 12 Premier League appearances this season by a hamstring injury, but neither club is likely to make a move for the player when the present campaign ends.
Leeds also turned down a bid from Tottenham Hotspur, thought to have been about £27 million, in 2019. The new contract can't come soon enough if the great and the good of European football are queuing up to tempt Phillips away from the club.
It appears that it will take some doing to turn his head, as the life-long United fan looks to be set at Elland Road barring a major change. All bets will be off if Jesse Marsch's side end up relegated from the Premier League, so that pair of dramatic victories heading into the international break are looking invaluable.
The very real interest from within the division would surely test the resolve of the 26-year-old if it includes the "enormous salary" The Times reported at the weekend. But the club will be loath to see him move to a domestic rival, so if he were to decide to leave, heavyweights like the Parisians and the 13-times European Champions would come into play.