Pep Guardiola. Everybody knows him as a sucker for perfection; some even dislike him for it, his players inclusive. And it never really mattered in the end.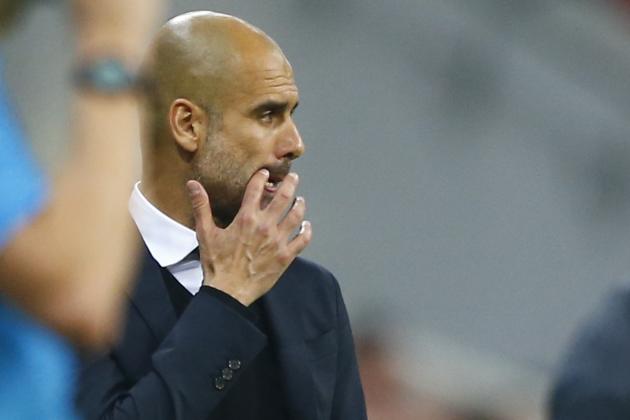 The results were there and a legend grew out of him. Prior to being promoted from Barcelona's feeder team, La Masia, Guardiola was practically unknown to the football world.
Fast forward to four years after his Barca appointment and the Santpedor-born had done enough to warrant being tagged 'the best coaching mind of the 21stcentury.'
His achievement at the Catalan side triggered a chase for his signature between ambitious clubs in Europe. He opted to however join Bayern Munich after taking a one year sabbatical at a time the Bavarians were just partying on their treble success of the Jupp Heynckes-led campaign.
That very achievement made the Spaniard's metric of success tougher. His best however could only take the Bavarians to three consecutive UCL semi-final appearances and 3 domestic league titles. It felt like a failure, despite the amazing stats.
Guardiola decided not to extend his stay at the Allianz arena after his lastseason and Manchester City, big time admirers, pounced right away to have his signature on their paper.
Come season end though and Pep, despite a brilliant start, have a Champions League qualification scramble right till the final day of the season and a UCL round-of-16 exit at the hands of minnows Monaco to show for. Every attempt to criticize the Spaniard has been resisted with the chants of "more time" sympathizers.
Next summer therefore offers him the unlimited time and resources to build a team in his image and likeness, a team that will have to be at the teething end of the log fighting for the ultimate prize and of course a team that will be able to make the owners' ultimate dream become a reality – the Champions League trophy.
Tick tock, Pep. Tick tock.