Just under a third of the Premier League season remains, with each club still slated to play 14 more matches. Typically at this stage, football supporters across England and the rest of the world are gearing up for an exciting finish as the few remaining contenders fight fiercely for the EPL crown. But heading for the home stretch of the 2014/15 campaign, this isn't the case. In fact, many supporters may already be losing some interest in the Premier League season, simply because the race for the title looks to be all but over.
This is because Chelsea has sprinted out ahead of Manchester City (and everyone else) to open up a major lead. The Premier League tables, through 24 games played for each team, show the Blues with a seven-point advantage over Man City and an 11-point lead over surprise third-place club Southampton. Chelsea's plus-33 goal differential is a full 10 goals higher than the next best (also belonging to Man City), indicating that they truly have been in top form, rather than simply being beneficiaries of a few fortunate results.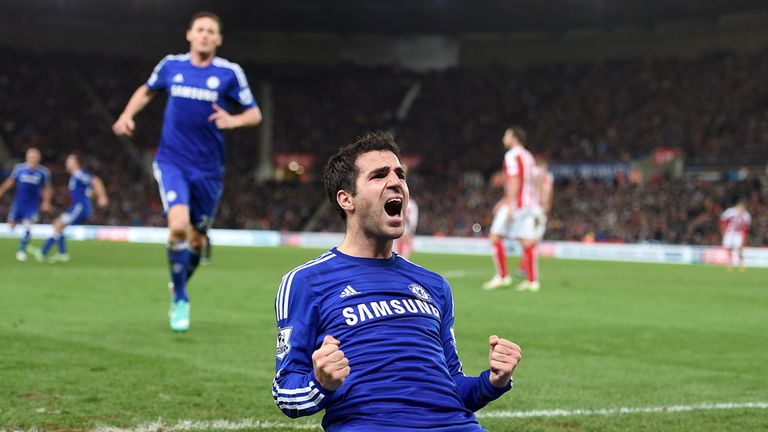 And at this stage, the odds seem to be behind Chelsea to keep rolling all the way to a title. In fact, judging by the current outlook at analysis site Bet Fair, Chelsea is a clearer favourite now than at any point this season—including when they got off to a lengthy undefeated start. A recent analysis tabbed the odds specifically at 1.17 to win the league after Chelsea took care of business at Villa Park and Man City stumbled yet again, drawing Hull City at home to fall to 9.0 long shots to win the league.
If that seems like too much of an edge with 14 matches yet to play, one of the reasons could be Chelsea's schedule. Check the club website's list of upcoming fixtures and you'll find that two of the next three league matches come against bottom-dwelling clubs Burnley and Leicester City. The toughest remaining fixture is a home contest against Southampton, and the Blues will not face Manchester City again this year. Any club could struggle at random, and an unexpected injury could always derail Chelsea. Furthermore, José Mourinho will have to do a fine job of balancing his players' attention between their march toward the title and the upcoming Champions League round of 16. But overall, it looks highly unlikely that they'll blow their chance at a title.
As for the other clubs that some expected to fight their way into contention, none appears up to the challenge. Arsenal is as close as any club can come to matching Man City and Chelsea in talent, and yet the Gunners look unable to put together a consistent stretch of top play. Manchester United found its form in December but has also been somewhat inconsistent thus far in 2015. Additionally, Liverpool has never really been a factor in this campaign.
Considering all these factors, it certainly looks like the race is all but over. Barring a completely miraculous turn of events, Chelsea will be your 2014/15 EPL champion.