According to super agent Mino Raiola, Erling Haaland is currently wanted by a lot of clubs across Europe and can only be afforded by just a few clubs. The Borussia Dortmund striker has been in hot form for his club since signing for the German giants and continues to score lots of goals both in the German Bundesliga and in the UEFA Champions League.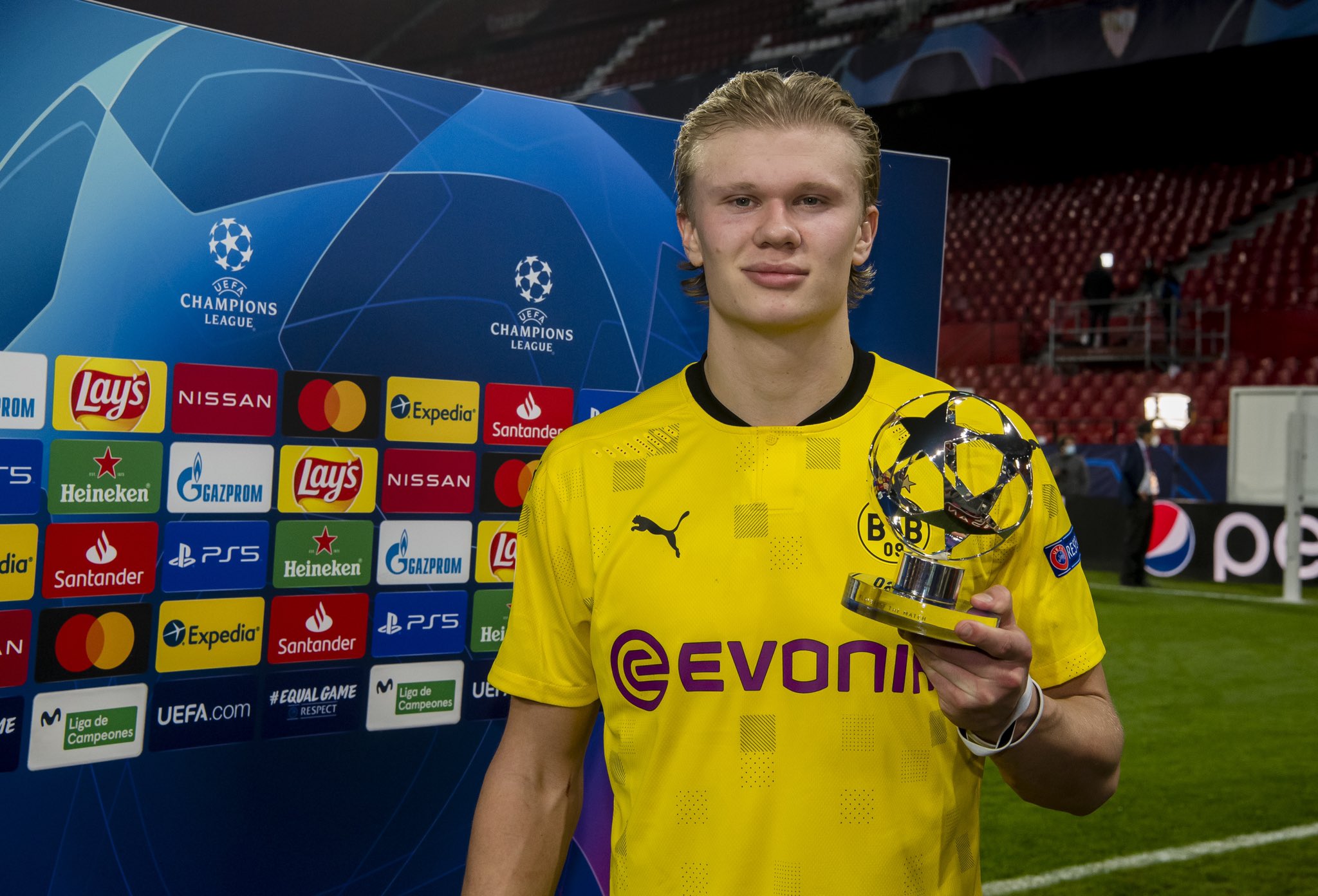 He has since been targeted by clubs in both the Spanish La Liga, in the English Premier League, in the French Ligue 1, as well as the Italian Serie A. With 43 goals in 43 games for Dortmund so far, one can tell that the young forward is a proven goal machine and will promise a lot of goals for whatever club he chooses to join should he leave the Bundesliga outfit.
With Liverpool's poor form in front of goal this season, they have been urged to sign the Norwegian striker as he is capable of bringing goals to the team that will surely see them start winning matches. He has since been linked with a move to Anfield and is reportedly admired by the Reds boss Jurgen Klopp.
Raiola was having an interview with the BBC where he was asked about the future of one of his most talented clients. The agent said he will not talk much about Haaland, but revealed that he is a wanted man in Europe and only a selection of teams in the Premier League can afford him.
Raiola said of all the clubs in Europe, only ten can comfortably afford to sign Haaland and reduced the number to four when explaining how many of those clubs are in England.
Haaland has already established himself as a top and world-class striker in just a few months he has spent in Dortmund with the records he keeps setting at the club and in the league. He would be a great addition to whatever team he chooses to join in the summer.