Zinedine Zidane makes it clear that he is not putting any pressure on the hierarchy to make signings and people are just trying to misquote him with regard to whatever he has said in terms of transfers.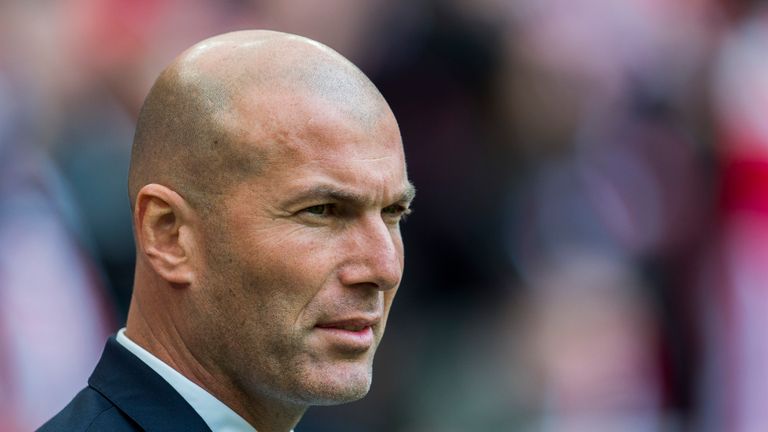 There have been reports that Zidane is eager for new signings especially that of a forward as he doesn't have the services of Alvaro Morata anymore.
But, Zidane denies that he has gone to hierarchy with any sort of demand as far as the playing resources are concerned. He says he is pretty content with the resources which are there for him to utilise.
As per Zidane, whenever he makes a comment, people try to read between the lines and create a meaning of the comment as per their convenience.
So he wants to make a clarification and put it straight that he is not pushing for the addition of any particular player to the squad, but, then because the transfer window is still open and active, he can't say that there isn't going to be any addition at all. There might be. Continue reading Zinedine Zidane Clears on Signups for Club